Het voor de 10e keer Pannenkoekendag in Nederland. Inmiddels gaan de kinderen van 850 scholen vandaag aan de slag om pannenkoeken te bakken voor tienduizenden ouderen. Een super initiatief! Des te meer reden om van het weekend ook lekker een pannenkoekje te bakken.
De 'gewone' pannenkoek met spek of kaas kennen jullie allemaal al wel, dus ik zette een aantal bijzondere pannenkoekrecepten op een rij in deze weekend inspiratie. Enjoy zoetjes!
LIMOEN RICOTTA PANNENKOEKEN
Omnomnom, dit zijn mijn favoriete pannenkoekjes! Lekkere american pancakes met een fris limoentje, een volle ricottasmaak en een lekker blauwe bessensausje. Ze zijn heerlijk als een (flink) ontbijt, maar ook top als toetje.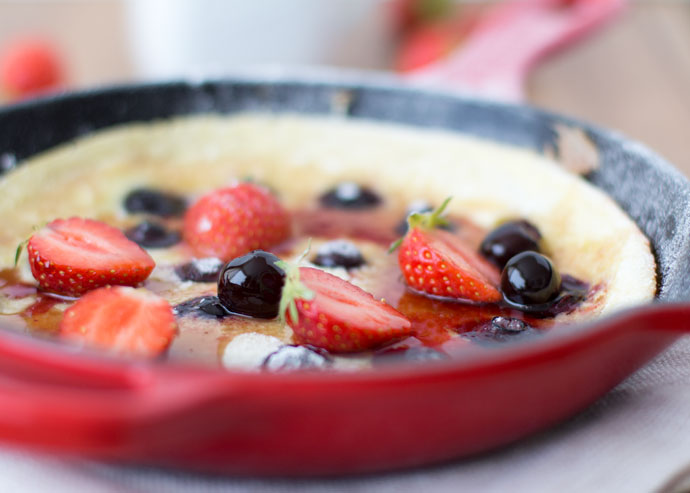 DUTCH BABY PANNENKOEK
De naam van deze pannenkoekjes is een beetje misleidend, want de Dutch Baby is afkomstig uit Amerika, waar 'Dutch' een verbastering is van het Duitse 'Deutsch'. Het beslag voor deze pannenkoek is heel simpel en je bakt hem af in de oven, waardoor de pannenkoek mooi omhoog komt. Cakeje van Eigen Deeg vertelt je er in haar recept nog veel meer over.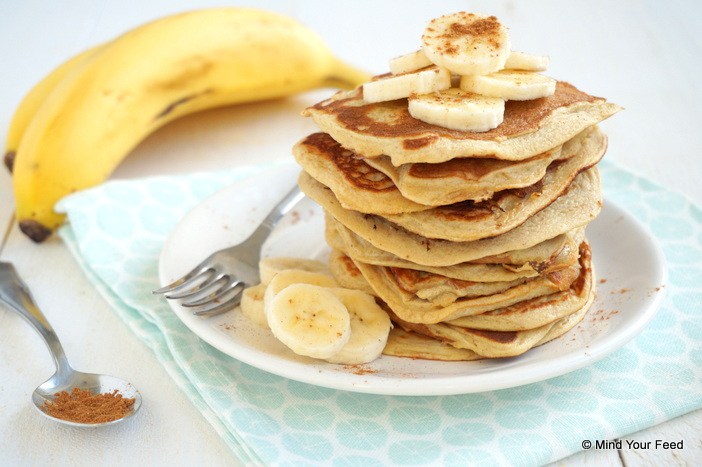 SPECULAAS ONTBIJTPANNENKOEKEN
Bij het zien van deze speculaas ontbijtpannenkoekjes loopt het water me spontaan in de mond! Can I have these now please? Het recept vind je op de blog van Mind Your Feed.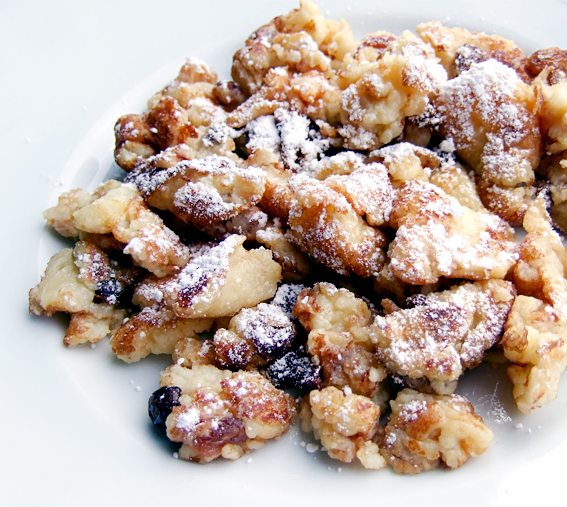 KAISERSCHMARRN
Kaiserscharrn is een Oosterijks pannenkoekachtig gerecht. Het is wat luchtiger dan een pannenkoek, omdat het op basis van eiwit is. Ik zie het als een soort scrambled pannenkoek, omdat de pannenkoek in stukjes wordt gescheurd na het bakken. Dit staat hoog op mijn lijstje om zelf eens te maken, maar voor nu deel ik het recept van Nombelina met jullie.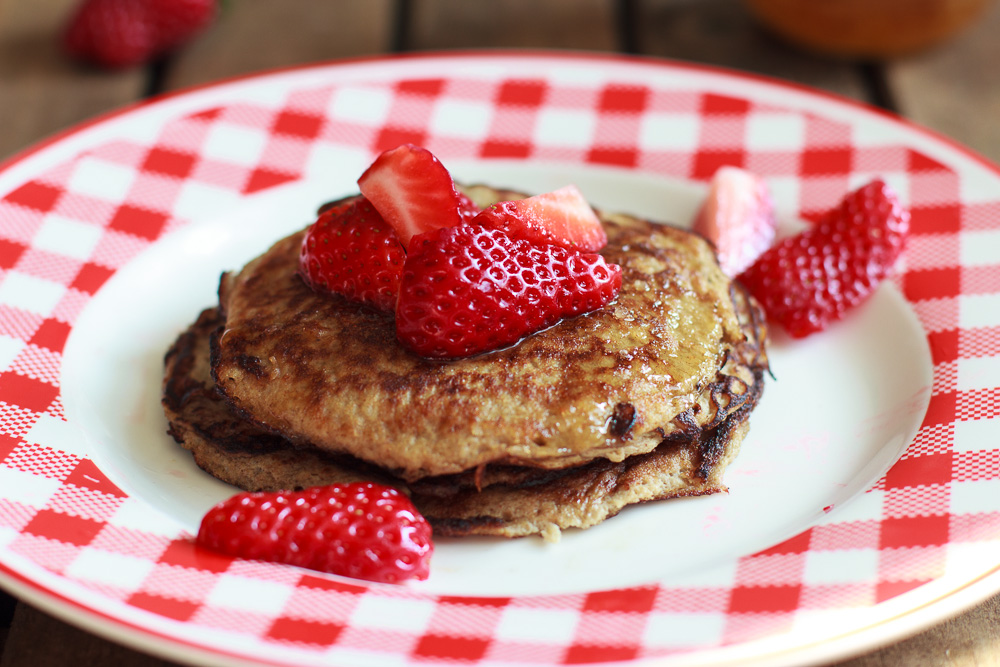 SKINNY BANANENPANNENKOEKJES
De pannenkoekjes die je altijd mag maken: skinny bananenpannenkoekjes. Je maakt ze met twee basisingrediënten, banaan en ei, dus het recept is supersimpel én gezond.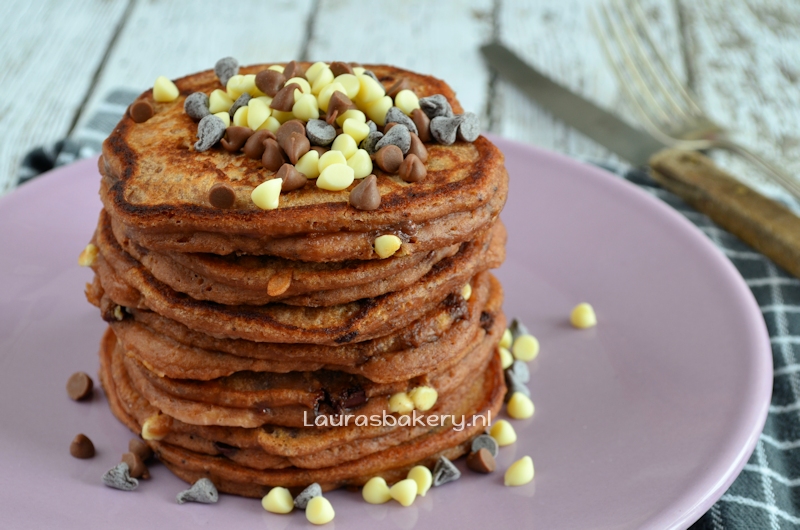 TRIPLE CHOCOLATE CHIP PANCAKES
Voor de chocoladefreaks is het niet lastig welke pannenkoek je uit dit rijtje moet kiezen! Laura bedacht deze chocoladepannenkoekjes met drie soorten chocolade, oh my!
Met welk pannenkoekenrecept ga jij aan de slag?