Je hebt het inmiddels wel door: ik heb wat te vieren deze maand! Zoetrecepten is drie geworden, hiep hoi. Daar eten we samen een stuk epic crispy birthday cake op, we bakken een taartje van Laura én we drinken een fijne kop thee. Maar geen verjaardag is compleet zonder bubbels. Vind ik.
CHOCO ROSSO
Wijn met bubbels is mijn favoriet. Mousserende wijn zoals ze dat officieel noemen; het meest bekend zijn champagne of prosecco. Ik maakte hier ook al eens mixjes mee, zoals deze limonsecco. Een paar weken terug proefde ik bij de première van Bridget Jones Baby wel een heel bijzonder bubbeltje: een rode mousserende wijn met een chocoladesmaak. Jep, you've heard me. Rode wijn met bubbels én chocoladesmaak, a.k.a. ChocoRosso. Dat klinkt misschien vreemd, maar bedenk eens hoe lekker een stukje pure chocolade bij een goed glas rode wijn smaakt. Die combinatie is stiekem zo gek nog niet.
Een volle rode wijn, met een zacht bubbeltje en een subtiele chocoladesmaak in één slok! Best ideaal. Ik vind het een bijzonder lekker wijntje voor speciale feestjes, zeker in de winter. Daarom is het nu de perfecte timing om twee van deze flessen ChocoRosso aan jullie weg te mogen geven!
WINNEN
Meedoen? Easy. Later vandaag komt er een post op Facebook en Instagram online. Like Zoetrecepten op deze social media en tag onder de post(s) de persoon of personen met wie jij iets te vieren hebt of waarmee je gewoon deze bubbels wilt delen. Over twee weken maak ik de winnaars bekend!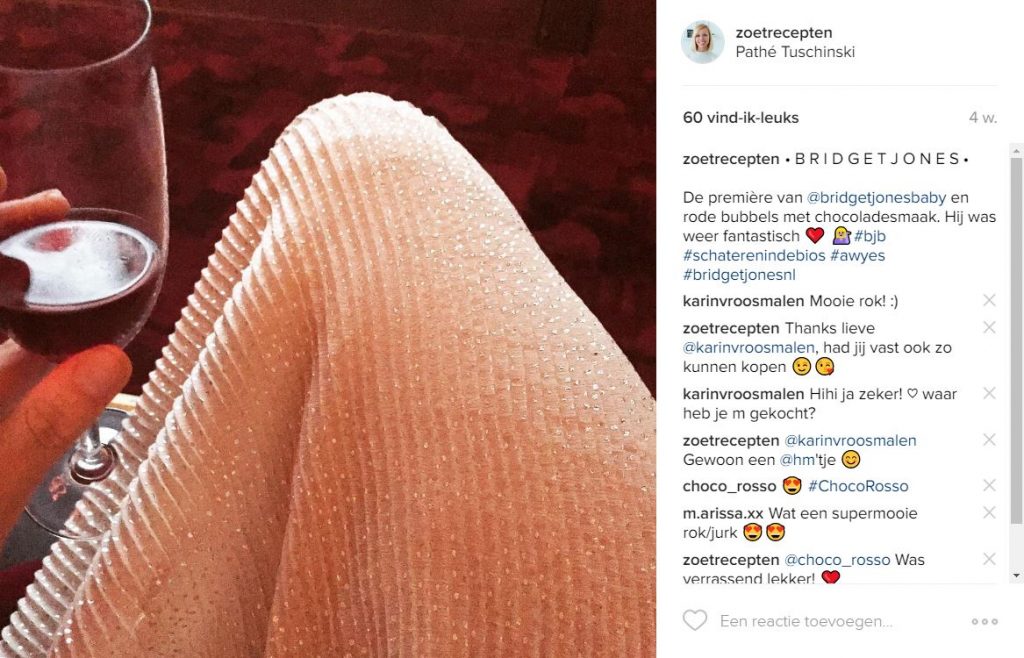 Deze winactie wordt mede mogelijk gemaakt door ChocoRosso. Kun jij nou niet wachten? Dan kun je ook gewoon zelf zo'n flesje bestellen op hun website: ChocoRosso.nl.