Mag je geen ei of lactose, maar wel gek op advocaat? Hier vind je een plantaardig recept voor advocaat, hooray!
Good old advocaat! You hate it or you love it. En mocht je nou graag plantaardig eten of een lactose- of ei-intolerantie hebben, dan is het wel flink balen dat je

je geliefde gele goedje

niet meer naar binnen kan slobberen bij oma op de bank. Gelukkig kwam ik deze ei-vrije advocaat tegen in de


goodfood's Vega winterspecial


. Super tof! Een echte Hollandse klassieker in een modern jasje n op deze manier toegankelijk voor iedereen.
Omdat ik zo enthousiast was, mocht ik het recept hier op Zoetrecepten met jullie delen. Vette pluim voor dit magazine sowieso, want waar in de meeste kerstrecepten de vleesgerechten domineren is dit een heel magazine vol met

vegetarische kerstrecepten

! Hallelujah. Zo wordt het deze Kerst nog makkelijker om uit te pakkenmet vegetarische gerechten voor de feestdagen of een vegan

glamour-kerstmenu

. Van comfort food, showstoppers, ontbijt, cocktails, bijgerechten, voorgerechten; aan elke categorie is gedacht. Je scoort het magazine voor 5,99 euro in de winkel.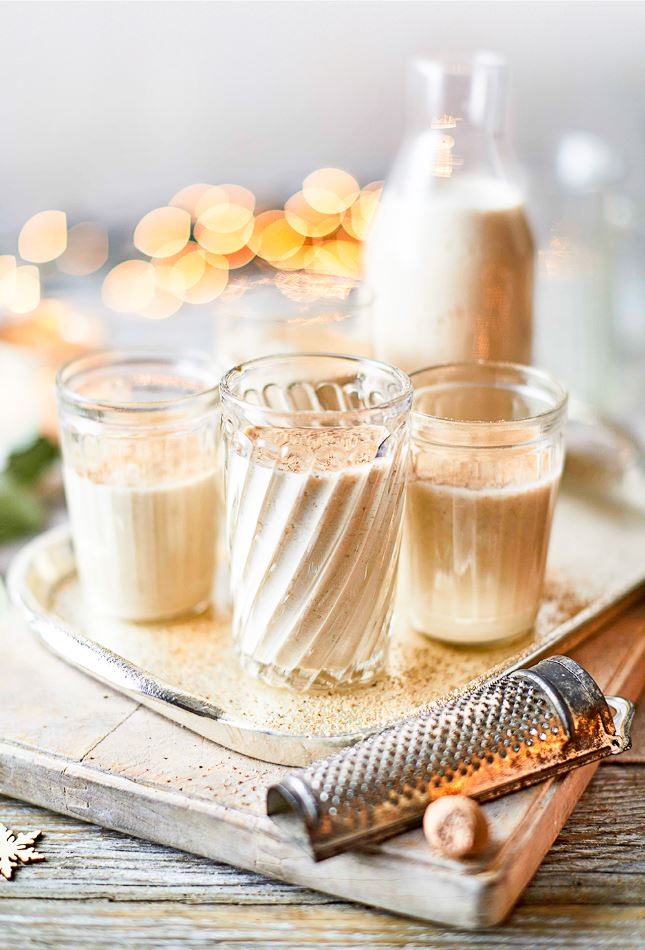 Dit recept met deze review wordt mede mogelijk gemaakt door uitgeverij F&L.